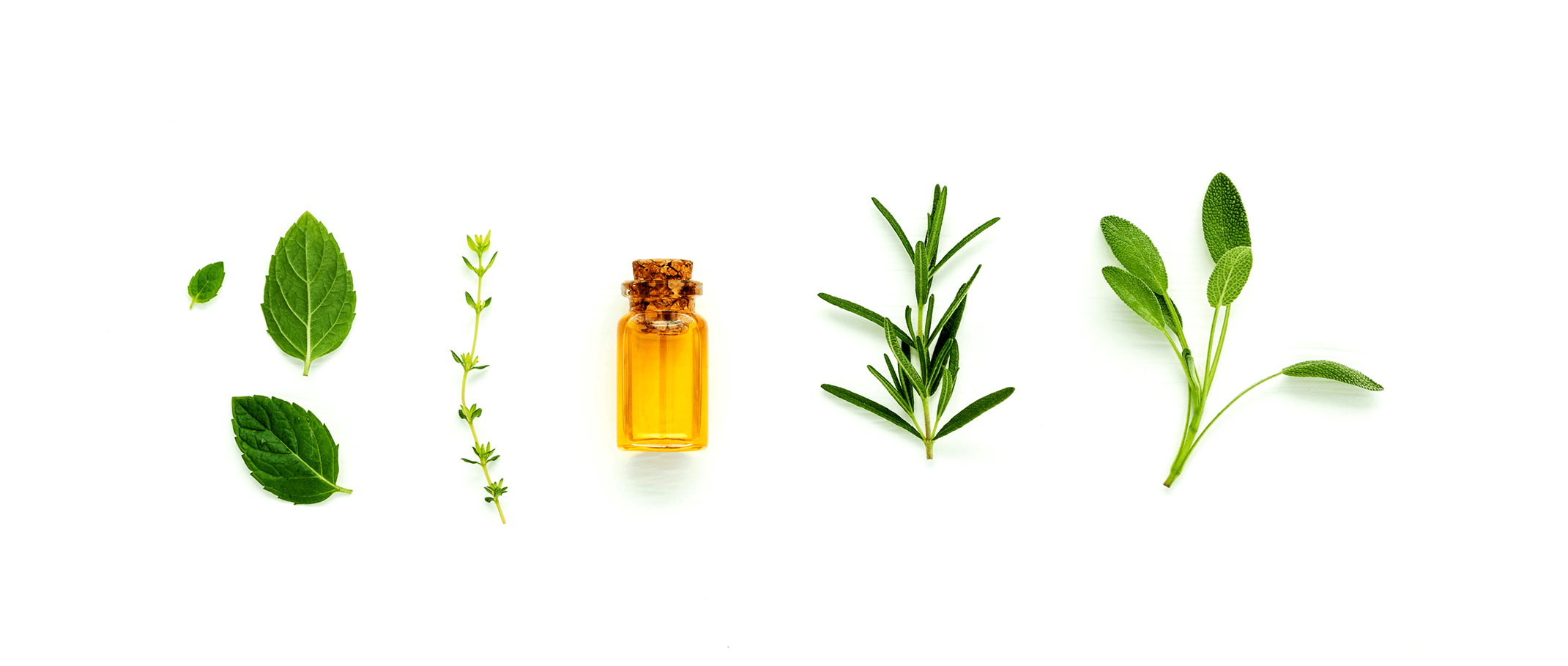 Not all oils are created equally. I was on a crusade to find somehting to help me with my anxiety naturally. I did not want to become a part of the pharmacutical statistic with mental illness. I used everything I could buying every supplement and essential oil Whole Foods offerd with not help. What I didn't know was that those essential oils, though they say 100% are not. I finally found Young Living after a year of torture from my second child. She was a mess. From severe refulx, never sleeping (she was almost 2) and hard core teething issues. I figured I had nothing to lose and really didn't buy the "essential oil bandwagon hearse". I was so desperate though, and through the darkness there was light! I got my oils and my doubt, my hesitation, all went out the window; because when I used them on my daughter that was the first time she slept through the night in her life. The reason why I share that short version of my story is to let you know that essential oils (the right ones like Young Living) they able to support every bodily system you have. Essential oils are the life force of the plant, similar to the blood in our body. Its there to help support, heal, and restore. Plants and humans work very well together. We have a symbiotic relationship, meaning we can reap their benefits.
Essential oil uses range from aromatherapy, household cleaning products, personal beauty care and natural medicine treatments.
Essential oil benefits come from their antioxidant, antimicrobial and anti-inflammatory properties. These healing oils are rapidly growing in popularity because they act as natural medicine without any side effects.
We control the toxins we bring into our home. Living life in a fog was not something I was willing to accept. So if you are looking to get rid of the chemicals in your life and start living above the wellness line you have come to the right place.
With Team Holistic Housewife, you will never be left in the dark. Once you become a Young Living member you will be a part of our oily family. You will have full access to our leadership through personal coaching, a community page on facebook, local and online classes, fun team giveaways and education. With Team Holistic Housewife you will be able to maximize your use of Young Living Products and whatever other support you need it will be met with a safe, loving and judgment free community.
If you are ready to be toxic free click below or if you have further questions please feel free to CONTACT US and book a free Oily Call.
How do I start my chemical free journey? I get this question all the time from people who are overwhelmed by this process. I get it, I have been there. Young Living makes it so easy and affordable with their Premium Starter kits. They have a few different Premium Starter Kits that can help serve anyone. The kits are 50% off retail and they are the easiest way to start. So lets take a look.
Premium Starter Kit– This kit is amazing for someone looking to get the best essential oils on the planet. This kit is bundled 50% off retail priced at $160 and it has some of the most popular Young Living oils in it. So, not only do we have new products here; we have beautiful and methodically thought out packaging. Trust me when you get your new kit you will see what I am talking about. So what is in the kit you ask???
The kit includes: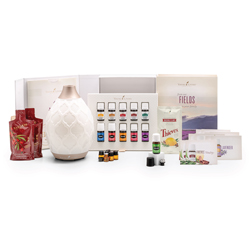 CHOICE OF DIFFUSER
Lavender 5-ml
Peppermint Vitality™ 5-ml
Lemon Vitality™ 5-ml
Copaiba Vitality™ 5-ml
Frankincense 5-ml
Thieves® Vitality™ 5-ml
Citrus Fresh™ 5-ml
Raven™ 5-ml
DiGize™ Vitality™ 5-ml
PanAway® 5-ml
Stress Away™ 5-ml
AromaGlide™ Roller Fitment
Thieves Household Cleaner 1-oz. sample
10 Love It? Share It! Sample Business Cards
10 Love It? Share It! Sample Oil Bottles
2 NingXia Red® 2-oz. samples
Product Guide and Product Price List
Essential Oils Magazine
Essential Edge News
Member Resources
**For questions on what these oils can do for you feel free to EMAIL US**
Thieves Premium Starter Kit

– Great for someone looking for to replace their chemical filled cleaner and get amazing immune support. This kit is bundled 50% off retail priced at $160 and will change your life! This kit is a complete line of home and personal care products infused with our proprietary Thieves® essential oil blend!
The kit inclues: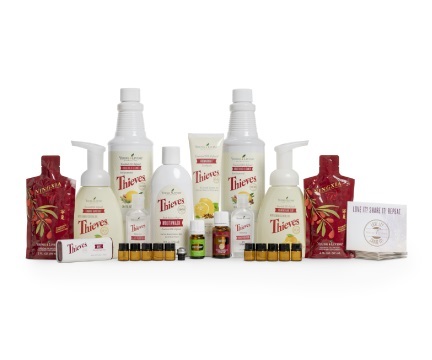 Thieves 15-ml
Thieves AromaBright™ Toothpaste
Thieves Fresh Essence Plus Mouthwash
2 Thieves Cleaner
2 Thieves Foaming Hand Soap
2 Thieves Spray
2 Thieves Waterless Hand Purifier
Stress Away™ 5-ml
AromaGlide™ Roller Fitment
Thieves Household Cleaner 1-oz. sample
10 Sample Packets
10 Love It? Share It! Sample Business Cards
10 Love It? Share It! Sample Oil Bottles
2 NingXia Red® 2-oz. samples
Product Guide and Product Price List
Essential Oil Magazine
Essential Edge
Member Resources
Ningxia Red Premium Starter Kit– This kit is perfect for the person looking to support their body and live above the wellness line. Ningxia Red is a nutrient dense, full body infusion drink. 2oz a day gives you a power house of vitamins and antioxidants.
 The kit includes: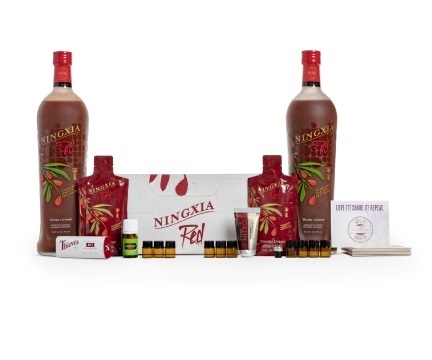 NingXia Red 2-pack
30 NingXia Red Singles (2 fl. oz. ea.)
NingXia Nitro
Stress Away™ 5-ml
AromaGlide™ Roller Fitment
10 Love It? Share It! Sample Business Cards
10 Love It? Share It! Sample Oil Bottles
2 NingXia Red 2-oz. samples
Product Guide and Product Price List
Essential Oil Magazine
Essential Edge
Member Resources
Savvy Minerals Premium Starter Kit– This is one of my favorites. This kit is amazing for the woman who is looking to get rid of her chemically filled make up. Did you know the average woman comes into conact with hundreds of chemicals in one day and she uses about 80 chemicals just before breakfast? How crazy!
 This kit includes: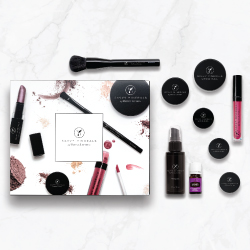 1 Foundation (choice of 4 different colors that compliment a range of skin tones)
1 Blush
3 Eyeshadows
1 Lip Gloss
Misting Spray
Foundation Brush
5-ml Lavender essential oil
Savvy Minerals by Young Living Booklet
Introduction to Young Living Booklet
** Contact us to get help with matching the foundation to your skin color**
 Where do I Order My Premium Starter Kit
Click Here to Get Started and select your country of origin
Be sure the WHOLESALE membership is selected NOT retail

(my number will be defaulted 2215938– If your Enroller is not Brooke please use their member number in Enroller and Sponsor area you need this for a little swag bag I will be sending your way…a gift from a Team Holistic Housewife leader only.)


2. Choose your Premium Starter Kit from the options.
3. Add your information and wait for your essential oils to arrive.
 The sign up process can be a bit tricky so if you have any issues please do not hesitate to EMAIL ME
 I am so excited for you and I am so thankful that I can be on this journey with you! I will be here as a support if you have any questions or concerns with anything! Once you are ordered your Team Holistic Housewife leader will personally send you a little gift (as mentioned above) and we will make sure you are on our support boards. We have an exclusive Facebook group that is so insightful and helpful. There are a ton of people sharing tips, tricks, recipes and guidance, giveaways, and fun. You will NEVER be left in the dark! I am here as well as the rest of us.
XOXOXOX,
-Brooke & Team Holistic Housewife
*Disclaimer: I am a Board Certified Holistic Health Practitioner and Holistic Coach. I am not a Doctor; I am just a mom and a wife trying to live life in this modern world as healthy and Holistically as possible. These are my stories and experiences on what has and has not worked for me and my family.*
Copyright © 2015 Holistic Housewife, All rights reserved.
I'm hearing that lavender will make boys grow boobs and will mess with estrogen levels. Is this true?
Have you heard that lavender and tea tree oil can cause little boys to grow breasts?
Though I've definitely pulled out the lavender for my kids on many occasions and I use tea tree oil in my wipe solution, there have been times when I've held back over concerns about possible estrogenic effects, both for them and myself.Turns out, there was probably nothing to worry about. 

Thanks to a lot of research, I dug up the often cited 2007 study which first claimed lavender and tea tree oil are hormone disruptors. Not only was it poorly constructed and vague, it has a sample pool of only three people!! The boys (ages four, seven and ten), apparently used **some kind of product** which contained these oils. The products weren't analyzed for the presence of other potential hormone disruptors, and the oils weren't checked for purity. After developing their hypothesis, the researchers decided to test lavender and tea tree oil with human cells in a petri dish. Though the results did show estrogenic activity, that's probably because the solvent they used to dilute the oils – dimethyl sulfoxide – is  a known estrogen mimicker! Furthermore: If you take a close look at the study, some issues are raised . . . The full list of ingredients in these products were not mentioned, nor the possible chemicals included in the packaging of the products. Parabens were likely included in the ingredients and phthalates in the packaging. In a recent study, diethyl phthalate was found in 103 out of 252 products, which included fragrances, hair care products, deodorants, nail polishes, lotions, skin cleansers and baby products. Both phthalates and parabens have been shown to have an estrogenicity presence. 
http://www.ncbi.nlm.nih.gov/pubmed/14581247http://www.ncbi.nlm.nih.gov/pubmed/16466533Are Lavender and Tea Tree Oils Estrogenic?Clearly, the results of this study are desperately lacking in meaningful analysis. So what do we know, really?
According to three doctors representing Wake Forest, Yale and Harvard respectively, "Traditional use and clinical trials have not suggested estrogenic effects of tea tree or lavender oil, though estrogenic effects have been reported for other essential oils and plants." 
http://www.ncbi.nlm.nih.gov/pubmed/17568039Even more helpful is this study, which measured "the effect of a test substance on the uterus of immature or estrogen-deprived female rats over three days. Any estrogenic action causes a rapid and measurable increase in uterine weight. The assay has been in use since the 1930s, was adopted by the OECD in 2007, an
d is now regarded as the 'benchmark animal assay for estrogenic effects.'" 
http://roberttisserand.com/2013/02/lavender-oil-is-not-estrogenic/The results? Even in concentrations 6,000 and 30,000 times greater than estimated exposure from multiple cosmetic products containing lavender oil, there was absolutely no effect on the uterus of the rats.Zip. Nada. Nothing. As far as I can tell, the 2007 study is the only one which implicates lavender and tea tree as estrogenic. Given how poorly constructed it was and the fact that the only "gold standard" study we have says lavender is not estrogenic, I am not inclined to trust the results on tea tree oil either. 
Medical Journal says Lavender and Tea Tree Pose Risks: Are They Right? Or Wrong?
by David Stewart, PhD, DNM, IASP
A recent issue of the New England Journal of Medicine (NEJM), contains an article linking certain dangers to lavender and tea tree oils. The article has four authors, two PhD scientists and two MDs, whose research was under the auspices of the National Institutes of Health (NIH). Their negative claims were carried in major newspapers nationwide and were widely broadcast by TV news networks. Among other places, they are reported and archived on www.CBSNEWS.com under their Healthwatch column. The article is entitled, "Prepubertal Gynecomastia Linked to Lavender and Tea Tree Oils." (NEJM, Vol. 356, No. 5, pp. 479-485, Feb 1, 2007)
Gynecomastia is an abnormal enlargement of one or both breasts in men or boys. It is rare, usually temporary, and benign. It tends to subside spontaneously. Doctors call it an "idiopathic condition," which is their way of saying, "We don't know what causes it." The condition is related to a hormonal imbalance that could be from a variety of causes, including estrogenic or steroidal medicines or other products. The article postulates that the estrogenic properties of lavender and/or tea tree oils may have been the causative factor for three boys who developed prepubertal gynecomastia. I have a complete copy of the article which I obtained directly from NEJM and which review here.
The first thing you need to know is that the NEJM is supported financially by drug company advertisements. Instead of a place where only objective science on the cutting edge of research is reported, on the contrary, only articles that coincide with pharmaceutical agendas are accepted for publication. The purpose of a peer review journal is not so much for the preservation of scientific integrity as it is for the preservation of a prevailing paradigm. Since the prevalent paradigm in medicine is pharmaceuticals, any article that serves to discredit any alternative to drugs is readily accepted by medical journals and widely publicized. Thus, the motives of the NEJM in accepting this article are suspect.
Secondly, this research was reported as under the sponsorship of the NIH, a supposedly objective government agency. Reading the fine print at the end of the article we find that it was actually financed by at least six drug companies: Eli Lilly, Genentech, Novo Nordisk, Pfizer, Tercica, and Serono. Why would drug companies put money into essential oil research unless they were sure it would be reported as negative? You figure it out. If the drug and medical industry, who are in competition with aromatherapy, actually found benefit in essential oils through their research, do you think they would publish that? You know the answer. On the other hand, if they can find anything of an negative nature to discredit competitive modalities, such as the practice of aromatic science, do you think they would publish that? Of course they would. And they did.
The fact that the television networks picked up on this obscure article and publicized their alleged findings nationwide is explained by the fact that television, itself, is largely supported by drug advertising. Hence, one cannot expect unbiased reporting from TV news programs when it comes to drugs and alternatives to drugs. Their financial existence depends on catering to the pharmaceutical companies.
The third thing to note about this study is that involves only three boys, ages 4, 7 and 10 years of age. In the four-year-old boy's case, his gynecomastia manifested after his mother had applied a "healing balm" containing lavender. The composition and brand name of the "balm" were not identified so it was not verified whether or not other ingredients in the balm could have contributed to the condition. The condition disappeared within four months with no special treatment other than discontinuance of the balm.
In the 7-year-old boy's case, he was using a lavender-scented soap and body lotion following which he developed gynecomastia. His twin brother also used the soap and lotion, but did not manifest any such symptoms. Here, again, the composition and brand of the scented products were not noted in the article. The condition disappeared completely a few months after discontinued use of the soap and lotion.
In the 10-year-old boy's case, his gynecomastia was reported as having been present for about five months when his mother brought him to the doctor for an opinion. He was regularly applying a styling gel to his hair and scalp and also used a shampoo, both containing lavender and tea tree oils. As in the other two reports, the researchers failed to identify the brands and composition of the products containing the oils. Within nine months after discontinuing use of the gel and shampoo, the condition was no longer present.
In none of these cases was the grade or quality of the essential oil checked or made known. Apparently, it was perfume grade oil, which is quite different from pure therapeutic grade oils. Furthermore, in order to establish a causative relationship, there needs to be a control group of young boys using these products. Since these are commercially available products, it can be assumed that thousands of consumers have used and are using these products so that a potential control group already exists and only needed discovery and polling to obtain statistical numbers for the study. However, this was not done by the researchers.
This research report is based on such a small number of people and products, it has no statistical significance or scientific validity. It consists of descriptions of three boys each using different, undescribed, products: a balm, a soap, a lotion, a gel, and a shampoo. No two of the boys were even using the same products. Hence, this was an account of only one case per product. This article is actually not a legitimate study of the prevalence of gynecomstia related to essential oils, as was implied and as was reported in the media. It is a set of three anecdotes based on one sample each of five commercial products whose chemistry and composition were not given.
Rather than studying the chemistry, composition, and effects of the alleged guilty products with all of their ingredients, these researchers focused their article on the estrogenic properties of lavender and tea tree where, again, they did not identify the grade of oils from which they obtained their data. Neither did they determine the concentration of essential oils contained in the products, which would be a crucial bit of information for drawing valid conclusions.
They did no studies on the products, themselves – only on the general properties of lavender and tea tree oils. Studying the properties of a single ingredient in a mixture is not a valid way to ascertain the properties of the mixture. By studying the individual properties of cocoa, flour, salt, baking powder, sugar, and eggs, without regard to their amounts in a recipe, can one ascertain the properties of a brownie?
While it is true that lavender and many other essential oils can affect both male and female hormones, we know that for pure therapeutic grade oils these effects are toward balance, not toward imbalance as would be indicated by gynecomastia. Therefore, if the oils in the balm, soap, lotion, gel, and shampoo, were actually the culprit, such a result would speak to the quality of the oil, not the species.
Lavender and tea tree oils are two of the most popular essential oils in the world, having been used for centuries and applied by millions. If they were problematic in upsetting the hormonal balance of pre-puberty boys, why was this not noticed before, decades or even centuries ago? How can trace amounts of essential oils in chemical products such as shampoo and body lotion be the cause of observable side effects such as gynecomastia when using concentrated, undiluted therapeutic grade oils have never been associated with such effects? Gynecomastia is not a symptom that would escape unnoticed.
To summarize, let's just say that this report is from a source that is suspect, that its research modality is seriously flawed, and that it was publicized by a news media biased in favor of drug therapies and financed by the drug industry. I count it as just another attempt on the part of the pharmaceutical/medical cartel to cast dispersions on an effective modality that has a higher success rate than theirs.
If benign gynecomastia is the worst side effect that scientists working for drug companies can find as evidence against the practice of aromatic science, then that speaks well for what we do as advocates for oils. Let's put this NEJM article in perspective. Compare temporarily enlarged breasts to the negative side effects of prescription drugs, which include chronic sickness, disability, and death. No one has ever died or gotten seriously sick from commonsense applications of essential oils. But as for gynecomastia, there are plenty of drugs that do that.
-When can I use the oils with plastics?
We know that essential oils interact with many forms of chemistry, including some plastics. Many varieties of plastics exist, some of which are more impervious to essential oils than others. While this is a concern, not all plastics are as delicate as others and not all essential oils affect plastics in the same way. Citrus oils, in particular, have a chemical com-position that is known to interfere with the chemistry of plastics. We should only use plastics that will not breakdown when exposed to essential oils. For instance, Young Living uses plastic parts (lids, orifices, diffusers, etc.) that are made of HDPE plastic and will not be broken down by essential oils. Typically, HDPE plastic as well as plastics number 1 (PETE) and 2 are safe for use with essential oils. Another alternative is using vessels made of other materials such as glass or certain metals. 
-My oils are giving me/my family a reaction…
WHAT TO DO WHEN THE OILS WORK TOO WELL: METHYLATION AND DETOX
Even though YLEOs make no claim to be anti-bacterial, anti-viral, anti-fungal, some of the oils, if not all, DO have these properties in their chemical make-up. As responsible distributors of these quality herbal tools, we need to be cognizant of this.
This is a simplified version of why:
The Phenols and Sesquiterpenes in the oils go in and "clean" out the cells. Terpenes (Monoterpenes) then come in discharge toxins from the liver and kidneys and heal the cells. Phenols clean; Sesquiterpenes de-program and Monoterpenes re-program the cells. While they are doing this wonderful work, all that "stuff" has to go somewhere. It gets thrown out to be disposed of by the body as the body usually disposes of "junk". It uses a methylation system called the Krebs cycle.
We also need to be aware that there are certain percentages of people who have poor Methylation. This is IMPORTANT.
Why is it important for a YLEO user to know about methylation? Good question!Everyone has a methylation cycle that absorbs nutrients, vitamins, etc. and processes them as they work their way through your body. Another vital part of the methylation cycle is to flush out the toxins from your body. Most people have this happen seamlessly and never notice. But, a certain percentage of us have some mutations in our genetic makeup that makes our Methylation cycle malfunction. Again, why do YLEO distributors need to know this? Because, folks, YLEOs are pretty "kick butt" oils. Let's face it – they work and they work well! So… if someone with an autoimmune disorder or allergies or Autism, ADHD, RA, any of the usual suspects, wants to begin a protocol of oils – that is awesome! BUT, and let me repeat that…BUT, they MUST do it "Low and Slow" AND they need to increase their detoxification methods to help their body "flush out" the extra endotoxins this will almost always create.
Low and Slow means they add ONE drop a day of only ONE oil for a minimum of 3 days to see how their body reacts. Then, slowly increase it by another drop every 3-5 days to the maximum dosage recommended or tolerated. Once this oil is in place, they can do the same schedule with another oil.
What may happen once they begin the oil(s) is a toxic build up within their body from dead bacteria, viruses, yeast, etc. This is referred to as a "die-off". If your body does not Methylate well you will almost certainly begin to feel sick with flu-like symptoms, rashes, diarrhea, nausea, headaches and more. This is called a Herxheimer Reaction. It is a result of an accumulation of toxins over a period of time. Over 90% of the time if you're not feeling well after beginning a new oil it's due to your body being overburdened with this accumulation of endotoxins and not detoxing effectively.
When you are having a Herx (if you know you have them – be proactive) you need to increase your detox supports.
Detox Supports you can recommend to a client or for your own use:
For immediate relief you can…• take an Epsom salt bath (NO oils, just Epsom salt 2-4 cups) Soak for 20-30 mins.• take a tincture called Burbur (Nutramedix.com has an excellent Burbur) mixed with water – this tincture is specifically made to reduce a Herx
Other detoxification methods that work…
• Activated Charcoal – adheres to the toxins and pulls them out of your body
• Apo-hepat – a homeopathic remedy helps the liver process the toxins
• Apple Cider Vinegar – alkalizes the body and allows it to function more properly
• Benadryl – brings a little relief and is supposed to be effective for Herx induced headaches
• Chlorella – also binds to toxins and pulls them from the body –use a product with a "broken cell wall" for better absorption
• Cruciferous vegetables –Kale, Collard greens and cabbage increase the ability of the liver cells to detox
• Dry Skin Brushing – Use a natural bristle brush to stimulate the lymph system and allow it to push the toxins through the body. Always brush TOWARDS THE HEART. Works well if done before an Epsom Salt bath.
• Dandelion – helps neutralize endotoxins that cause a Herx
• Light Exercise (walking, riding a bike) will expel toxins because it forces the muscles to contract and help the lymph system to expel them from the body.
• Itires – a homeopathic remedy made to help with lymphatic drainage
• Lemon Water – always a good body cleanse BUT use real lemon NOT the oil.
• Milk Thistle – an herbal supplement that helps the liver clear away toxins from the body.
I think it's important and responsible of us to have this information for our family, our clients and ourselves. There's a reason these oils have been around for thousands of years and used to heal people. They work. When they are working too well, this might be some important background information for you to know.
References: Reference Guide for Essential Oils / Connie and Alan Higley , 2013; Essential Oils Desk Reference / Life Science Publishing, 2011; Feel Good Nutrigenomics / Dr. Amy Yasko. 2014
I'm allergic to a lot of plants and trees. I can't use oils, can I?
In Dr. Stewart's book entitled, "The Chemistry of Essential Oils Made Simple", he answers the question:
 "Are Essential Oil Allergens?" Consider the following facts:
1) Allergens are almost always composed of proteins or polypeptides, which are relatively large molecules. There are no proteins or polypeptides in essential oils. In fact, nitrogen containing compounds are virtually non-existent in essential oils except in occasional trace amounts.
2) Allergens are composed of large molecules. There are no large molecules in volatile or aromatic oils, otherwise they would be neither volatile or aromatic.
3) There has never been a documented instance of an anti-body response (i.e. sensitization) to an essential oil. Essential oil antibodies have never been found or detected in anyone. Unless sensitization occurs and antibodies are produced and stored in the body, there can be no allergic reaction. Therefore, we can state unequivocally that essential oils are not and cannot be allergens. Sometimes people do have allergy-like reactions but these are no allergenic in nature. They are detox reactions.While allergenic reactions from pure therapeutic grade essential oils never happen, this might not be true for perfume, massage, or food grade oils, depending on what synthetic substances and fatty oils are used to alter and dilute them. However, even in cases of reactions to non-therapeutic grade oils, reactions are not likely to be allergens.
To be an allergic reaction, there must be antibodies in the system of the person having the reaction. There must be a period of prior sensitization before an allergic reaction can occur. If a person has a reaction to an essential oil the first time they receive it, it cannot be an allergy, because there was no prior exposure whereby sensitization and development of antibodies could have taken place. Such a reaction is nonallergenic.People can be allergic/sensitive to fatty oils. This is because fatty oils are not distilled. They are cold pressed from the fruit and seed and contain many molecules that would not survive distillation but do come through a pressing. Among these molecules are traces of proteins, amino acids, and polypeptides – all potential allergens.For massage purposes, essential oils are often added to fatty oils. When this is done, the possibility of an allergic reaction exists.
Fatty oils are implicated as potential allergens include walnut, almond, olive, peanut, safflower, and virtually any vegetable oil.Allergic reactions are also possible to expressed oils (citrus) and aromatic oils obtained by solvents (such as jasmine, onycha, or neroli). These two types of oils are not true essential oils since they are not obtained by distillation. Distilled oils are never allergens. Absolutes, expressed oils, and fatty oils can be allergens, including carrier oils. According to data reported in A Statistical Validation of the Raindrop Technique, the most frequently reported negative results of applying undiluted oils was a burning sensation on the skin, skin rashes, nausea, headaches, and tiredness (in that order). Among the outcomes of thousands of Raindrops sessions included in the report, no negative experiences more severe than these were reported. Not one case of an allergic reaction was discovered by this study even though an honest effort was made to find and report such reactions if they existed. In all the reports of negative outcomes with undiluted oils in the study, experiences were temporary and interpreted as detox reactions, not allergies. Given enough time, accompanied by a cleansing regimen, detox reactions to oils will cease and the oils that caused the reaction initially will no longer do so. This is an indication that the cleansing is complete and proof that the reactions was no allergy.
When a detox reaction happens, stop using the oils for awhile and reduce their quantity in order to slow down the release of toxins. Focus on cleansing procedures with lots of water, fiber, and fresh foods and, perhaps, some fasting, to flush out the toxins. Gradually, use the oils again and eventually the toxins will be gone and you won't have unpleasant reactions to the oils any more. Many people have experienced this. Detox reactions may be unpleasant but they are temporary and beneficial. They are the beginning of healing in a body full of toxins that would have eventually resulted in a serious chronic disease.
Source: The Chemistry of Essential Oils Made Simple – God's Love Manifest in Molecules" by David Stewart, Ph.D, D.N.M.
I've been talking to a friend about the oils and she's going to buy them on Amazon because they're cheaper. What can I say?
There are many reasons not to buy oils on Amazon. Many are pretty scary and concern your health and your family's health. We know that you can get YL oils for cheaper on Amazon and that's tempting (we all want to save money), but you have to think about how/why they're cheaper. Here are a few things to consider.
1. You can't guarantee that the oil that is in that bottle is pure. What if they filled it with carrier oil or a cheaper oil to make a buck? It's so easy to reseal bottles, it's crazy.
You simply buy the lid with the seal attached and push it on. You can get them in bulk for next to nothing in price. When you buy YL oils, you're PAYING for quality of product. There isn't product on the market that is better than YL when it comes to quality. NONE. So why give that up for a couple of bucks?
2. We KNOW that Young Living's lowest price given is the distributor price (which we get), so why would anyone ever buy an oil and then sell it for cheaper? That makes no sense unless the oil that they're selling isn't a sealed, new bottle of YL oil.
3. You have no way to verify how old the oil is that's being sold or how it's been stored. Storage is important in oils (just like in wine). Even if it's 100% pure it can go bad if you store it wrong. Stored properly, it can last forever.
4. This article just came out and it confirms everything we were worried about Amazon YL oils: http://www.naturalnews.com/043057_Amazoncom_counterfeit_products_misrepresentation_and_fraud.html#5. When you buy from YL you have a guarantee that your oils is going to be 100% pure and of the highest quality. If you don't like it or if something is wrong, you can return it. We know you'll love it just as all of the Lemon Droppers do, but if there is ever anything wrong with your order, call customer service or hop on live chat and they will fix it for you!
What is this I'm hearing about the 3 school of thought on application? I know an aromatherapist that says NO oil should be ingested ever.
Therapeutic treatment using essential oils follows three different models: The English, French, and German. One of these three methods is likely taught in schools and classes that are taken by massage and aromatherapist and there is a good possibility it was the German method which only uses inhalation of oils. Young Living oils promotes a combination of all three models to get the most out of your essential oils.
Here's a breakdown of why:
The English model puts a small amount of an essential oil in the large amount of vegetable oil to massage the body for the purpose of relaxation and relieving stress.
The French model prescribes neat (undiluted) topical application of the therapeutic-grade essential oils an/or the ingestion of pure essential oils. Typically , a few drops of an essential oil are added to agave nectar, honey, a small amount of vegetable oil, or put on a piece of bread. Many French practitioners have found that taking the oils internally yields excellent benefits.
The German model focuses on inhalation of essential oils-the true aromatherapy. Research has shown that the effects of fragrance on the sense of smell can exert strong effects on the brain-especially on the hypothalamus (the hormone command center of the body) and limbic system *the seat of emotions). Some essential oils high in sesquiterpenes, such as myrrh, sandalwood, cedarwood, vetiver, and melissa can dramatically increase oxygenation and activity in the brain, which may directly improve the function of the many systems of the body.Together, these three models show the versatility and power of essential oils. By integrating all three models with various methods of application such as the Vita Flex, auricular technique, lymphatic massage, and Raindrop Technique, the best possible results may be obtained.In some cases, inhalation of essential oils might be preferred over topical application, if the goal is to increase growth hormone secretion, promote weight loss, or balance mood and emotions. Sandalwood, peppermint, vetiver, lavender and white fir oils are effective for inhalation.In other cases, however, topical application of essential oils would produce better results, particularly in the case of back or muscle injuries of defects.
Topically applied, marjoram is excellent for muscles, lemongrass for ligaments, and wintergreen for bones. For indigestion, a drop or two of peppermint oil taken orally or put in a glass of water may be very effective. However, this does not mean that peppermint cannot produce the same results when massaged on the stomach. In some cases, all three methods of application (topical, inhalation and ingestion) are interchangeable and may produce similar benefits. 
I have a friend telling me that she's not comfortable ingesting oils. What can I say?
How to Quickly Tell if an Essential Oil Can Be Ingested
First, you need to know that approximately 98 percent of all essential oils in the entire world are adulterated, contain harmful chemicals, and should never be ingested. And that is precisely the reason why I only use and recommend the Young Living brand of essential oils for both aromatherapy purposes and for all other applications of essential oils. I am not a distributor for Young Living due to any other reason.
Nearly 30 years ago, I read in an essential oil book that provided one could find superior quality essential oils -and- provided the essential oils came from an "edible" plant that they could be used for flavoring foods and they could also be taken as a dietary supplement.How to Quickly Determine if an Essential Oil Can Be IngestedLook at the 'back' of the label.
If there is a dietary "Supplement Facts" box ( you know the little white box on all edible packaged foods) it indicates that the essential oil has passed all government tests that state if something is edible or not. If the little white colored box is not on the label then do NOT ingest the essential oil for any reason whatsoever!You won't even need your reading glasses to see this white colored Supplement Fact box.
A Closer Look at a Young Living Label
All of the Young Living essential oils that are distilled from edible plants do have the 'white' supplement facts. As shown in these images below… take a look at the label again…Note the "Peel Here" words. Once you peel the label back it opens up to reveal the "Supplement Facts" ('white') box I'm speaking about.What's on Most Essential Oil Bottle Labels?
Regardless of whether or not the label says "Pure" or "Organic" or "100% Pure" is never an indicator of purity. What 98 percent of most brands say on the label is, "Not for Internal Use" or "Not Intended to be Ingested."
Which Essential Oils are Edible?
The super-short answer is, any essential oil that has been properly distilled from a herb, tree or root, that is considered and known to be edible. Some very common edible plants are (These will sound exactly like your cooking herbs and herbal teas): 
Basil, Cardamon, Sage, Oregano, Thyme, Black Pepper, Celery Seed, Clove, Fennel, Chamomile, Dill, Ginger, Lemongrass, Lemon, Orange, Tangerine, Lime, Mountain Savory, Rosemary, Grapefruit, Peppermint, Spearmint, and Tarragon.
Some lesser known edible plants are:
Bergamot, Angelica, Carrot Seed, Cistus, Cedarwood, Cinnamon Bark (NOT Cinnamon Leaf!), Citronella, Clary Sage, Copaiba, Frankincense, Geranium, Eucalyptus globulus, Idaho Balsam Fir, Idaho Blue Spruce, Helichrysum, Goldenrod, Juniper, Lavender, Laurus nobilis, Lemon Myrtle, Melissa, Myrrh, Neroli, Ocotea, Myrtle, Nutmeg, Palmarosa, Pine, Patchouli, Petitgrain, Rose, Sandalwood, Vetiver, Valerian, and Ylang Ylang.
Over the years, when I have been in health food stores and saw an essential oil display I couldn't help but go over and pick up a bottle of Rose and Frankincense, and look at the label to see if that little white box was there. I have never seen yet any brand of Rose or Frankincense essential oil in a health food store that is safe to ingest, not a single one.The reason I head straight for a company's Rose and Frankincense oils is because I know that in order for a company to produce an essential oil safe for ingesting that it is extremely expensive, Rose and Frankincense are two of the most expensive out there. It has been my feeling that if a company cannot produce a Rose or Frankincense essential oil that is safe for ingesting then what they're selling is nothing more than junk, and unsafe junk at that!If a Rose or Frankincense oil is not safe for me to flavor my foods, beverages, or to take as a supplement, to me it is an indicator that the company is concerned with nothing more than making money on unwary consumers.Furthermore, if their Rose or Frankincense oils are not suitable for ingesting, you better believe that I don't want their essential oils on my skin, in products I use, or diffused in my air because they do contain some horrible chemicals… I don't care if their label states the oil is "organic" or "100% Pure" or "wildcrafted", none of those are terms that indicate purity or superior quality.
I hate to think that some even went through the steps of carefully growing the plants organically or ethically wildcrafting, only to turn around and ruin the plant material to produce an unfit product.A Word on Essential Oils in Mass-Produced ProductsBy now, you probably know where I'm going to go with this… far fewer than 2 percent of manufacturers in the entire world who do add essential oils to their cleaning, household, and personal care products, use the best essential oils available. That means, 100 percent of all products sold in supermarkets, box stores and yes, even in the health food stores, that list and essential oil as an ingredient contain an essential oil that in my humble opinion is not fit to even be a safe ingredient.This includes the "eco", "all-natural", "organic", and "Green" products, whether they've been made for air fresheners, soaps, personal care, laundry or dish washing, household cleaners, or candles, they all contain un-fit quality essential oils. All of which expose us to unknown and very toxic chemicals.
Can we blame them?
 I don't really know for sure. They claim that their customers are price conscious and want lower prices. Some also have shareholders who they have to keep a watchful eye on profits. In either case, I have not believed that any of them have had consumer safety as their number one priority, if they did there's no way they would be producing and marketing these products. What they are doing is nothing short of "green-washing" their brand to maintain customer loyalty. Billions are spent every year in PR reassuring and/or convincing consumers that they have a product we need and it's safe, when in fact it's not.
I am old enough to know that there once was a law that prevented company's from misrepresenting a product. Are you old enough to remember that law too? I think it should be re-instated because today it is nothing more than a free-for-all and I'm fairly certain that if the law still existed that there would be many company's and products that would not be made, nor would they be available today. I prefer "honesty", which is something in short supply these days particularly when money is involved.
I'm just scratching the surface of the topic in this post because I believe honesty does have value and because I believe people need to know what they're getting. It's always been my belief that the more I know about something, the better I am equipped to make a wise decision and a smart choice.
Are YLEO's organic? 
Yep, they are. Our seed to seal guarantee means they're better than organic. Our oils are not 100% certified organic; however, we know that providing organic products to our members is important to them as it is to us. That is why we strive to use organic matter in everything we grow, process, and sell. Thus we do not use chemical fertilizers or pesticides on our farms. The reason why our oils are not 100% certified organic issue to the fact that we occasionally import some oils from different countries (as many of the plants that produce our oils are only grown in one region in the entire world; Frankincense would be one example). As most of these countries do not have organic standards set or organic standards that match the US standards, we are unable to certify them organic. With this said, please rest assured, that Young Living® will not accept oils or plants that do not meet our strict standards. The Young Living therapeutic-grade standard goes beyond organic in purity, scope, and potency. Young Living applauds the ever-growing demand for goods prepared using organic, sustainable, and "green" growing practices.
We have long championed cutting-edge natural, organic and low-impact farming and manufacturing methods (i.e. returning distilled compost and bioactivity to our fields). We find these methods essential in our efforts to produce pure essential oils free from contaminants often introduced by chemical pesticides, fertilizers, etc. On the other hand, we have found that "certified organic" does not guarantee that a plant and the oil it produces will be totally free from problems. It's the sad state of the world that even the best organic farms can be contaminated by toxins, like heavy metals, already in the soil and those still being introduced by polluted air and water. 
In our experience what ensures 100 percent purity is our own comprehensive, rigorous, and expert analysis of the finished oil. We would prefer to skip these costly measures and trust a governmental agency to guarantee purity, but it wouldn't be prudent to leave something so important in less experienced hands.Furthermore, for Young Living's therapeutic-grade standard freedom from toxins, heavy metals, and chemicals is just the beginning. Equally important is an oil's optimal therapeutic profile of phytochemicals, antioxidants, etc. Our focus on activity and results is what guarantees our customers the bioactivity, potency, and living energy whereon we have built our unrivaled reputation. Sometimes we utilize herbs that are "certified organic," but as often as not we must include herbs that do not and can not fit in the current scope of this standard. Sometimes the best herbs are cultivated in climates and countries where organic certification is still decades away (i.e. frankincense, etc.). Sometimes the best herbs aren't farmed but achieve their optimal potency growing in the wild (i.e. Palo Santo, etc.).
The Young Living therapeutic-grade standard embraces all of these opportunities which is why we remain convinced that we go beyond all existing world standards, including organic.
If Young Living is so pure, how come they're not carried in hospitals?
Good news, they are!!!
This is a partial list of Hospitals in US Now Using Young Living's Essential Oils (Exclusively)
Alegent Health Bergan Mercy Medical Center, Omaha, NE
Aurora Healthcare System, Foxpoint WI
Banner Health, Mesa AZ
Benedictine Hosptial, NY
Beth Israel Complementary Care Center, NY, NY
Children's Healthcare, Roseville, MN
The Cleveland Clinic, Cleveland, OH
Columbia Presbyterian Medical Center, NY NY
Elk Regional Health Hospital, PA
Fairbanks Memorial Hospital, AK
Florida Hospital Medical Center, Orlando, FL
Goshen General Hospital, Goshen, IN
Heather Hill Hospital, Chardon, OH
Ingham Regional Medical Center, Landing, MI
Kaiser Foundation Health Plan, Oakland, CA
Manilaq Hospital, Kotzebue, AK
Mayo Clinic Integrative Therapy Clinic, La Crosse, WI
Memorial Sloan-Kettering Cancer Center, NY, NY
Mercy Holistic Health, Cincinnati, OH
Pinnacle Health, Harrisburg, PA
St. Barnabas Healthcare System, Toms River, NJ
St. Francis Hospital and Medical Center, Hartford, CT
St. John's Riverside Medical Center, Yonkers, NY
St. Luke's Medical Center, New Bedford, MA
Sentara Healthcare, Wilmington, DE
The Valley Hospital, Ridgewood, NJ
University of Michigan Hosptial, MI
University of Wisconsin Integrative Therapies, Madison, WI
Wishard Memorial Hospital, Indianapolis, IN
We know that the oils can eliminate bacteria. We also know that bacteria can build up resistance to drugs. Can that happen with essential oils?
Bacteria CANNOT Build Up Resistance To Essential Oils.
In l985, Dr. Jean C. Lapraz stated that, according to his research, no microbe could survive in the presence of the essential oils of cinnamon or oregano. This bold statement seems even bolder today than in 1985 because of the intense lobbying, advertising, regulating and conditioning the pharmaceutical and medical industry has been doing in the last couple of decades discrediting natural substances and trying to get people to believe that only drugs can kill germs. Yet drugs fail with regularity. Each drug is only effective on a limited number of germs or microbes – and those microbes tend to develop immunity to that drug very quickly or are morphed into L-forms. Stronger and stronger drugs have to be used, but that doesn't stop the bacteria. They continue to develop resistance to the stronger drugs. There are already several immune-resistant bacteria that modern medicine has no answer for.
Yet, Dr. Jean C. Lapraz stated that NO MICROBE could survive in the presence of the essential oils of cinnamon or oregano. It was true then and it is still true now. Bacteria and microbes simply cannot develop resistance to pure and potent essential oils (we're not talking about the cheap diluted essential oils you find at the drug store or health food store. Dr. Lapraz was referring to the highest quality essential oils only). The reason for this is that essential oils are very complex. As soon as a microbe tries to outsmart one constituent, it's hit from the side with another, from the back with another, from the other side with another, and from the front again with another, and another… Germs, bacteria and microbes are left defenseless.Essential oils are not simple substances. They are mosaics of hundreds, or even thousands, of different natural chemicals. The average essential oil may contain anywhere from 80 to 1600 chemical constituents. Many contain even more in minute quantities, yet they all contribute to the oil's therapeutic effects. The bottom line is that the complex chemistry of essential oils makes them ideal for killing and preventing the spread of bacteria, since microorganisms have an impossible time mutating in the presence of so many different antiseptic compounds.
Another reason germs and bacteria have a hard time developing immunity to essential oils is because of the variability in the oils. Chemical drugs are always uniform. They contain exactly the same amounts of constituents in the same proportions every time. It's easy for microbes to develop defenses to a substance that is completely predictable and unchanging. But plants grow a little differently every time depending on the weather, soil, amount of nutrients in the soil and other natural factors. This creates subtle, but detectable variations in the chemical constituents of essential oils, so no two oils are exactly alike in structure or effects. The wide variety of compounds in essential oils makes the mutation of microorganisms extremely difficult. In case you're wondering, here are a few of the main constituents found in essential oils:
• Alcohols
• Aldehydes
• Esters
• Ethers
• Ketones
• Phenols
• Terpenes
Each of these can be broken down into numerous smaller units. Each constituent has its own action, or effects. A single oil may have several actions. For example aldehydes; found in lavender and chamomile, are antimicrobial and calming. The ketones found in lavender, hyssop and patchouly stimulate cell regeneration. Whereas phenols, found in oregano and thyme oil, are highly antimicrobial. The eugenol found in cinnamon and clove is antiseptic and stimulating. Other constituents in clove make it anti-tumoral.This is just a brief glance at the chemistry of essential oils. It takes years of study to fully comprehend it. But hopefully this gives you an idea or the complexity of essential oil chemistry. This complex chemistry produces many diverse effects of essential oils, including antimicrobial effects.
Wolfgang Steflitsch, Michaela Steflitsch. Clinical aromatherapy Journal of Men's Health, Volume 5, Issue 1, Pages 74-85
Some products have almond and kiwi oil in them, what's that about? What about people that have allergies?
Due to the distillation process proteins are generally absent from the essential oil minimizing the chance ofallergic reactions. It is important to remember however that individual sensitivities do vary and even with the proteins absent people couldstill experience a sensitivity to the essential oil.The Valor blend has been reformulated to a base of coconut oil and allbottles sold after the end of May of this year contained the new formula.
T
he two nut oils that Young Living® uses, would be almond and kiwi. The following products contain Almond Oil:
3 Wise Men™
Acceptance™
Awaken™
Cel-Lite Massage Oil™
Cinnamint Lip Balm™
Dragon Time™ Massage Oil
Genesis™ Hand and Body Lotion
Grapefruit Lip BalmHope™
Into the Future™
KidScents® Lotion
KidScents® Tender Tush
Lavender Lip Balm
Lavender ™Volume Shampoo
Lemon Sage Clarifying™ Shampoo
Ortho Ease® Massage Oil
Ortho Sport ®Massage Oil
Present Time™Protec™
Relaxation Massage Oil™
Rosewood Moisturizing™ Shampoo
SARA™Sensation hand and Body Lotion™
Sensation Massage OilV-6 Advanced Vegetable Oil Complex™
White Angelica™
Wolfberry Eye Cream™
There are only two products that contain Kiwi nut oil. That would be the KidScents® Bath Gel and the KidScents® Shampoo.
What are these monthly promos about?
Every month Young Living offers an incentive for placing a "certain" PV total. For the month of February it was when you reached 185 PV, for the month of September there were promos offered at the 190PV and 250PV levels. It is different each month. Usually it is either an oil or set of oils. Who doesn't love getting something for free???? I sure do. 
There is typically a limit of 5 of these per month that you can receive. They will always state this on the promo in fine print. So how can you earn five? Well, the fine print typically states ONE PER ORDER, with limit of five. This means you will only be able to receive ONE on your ER order. If you want to receive additional promo items, you will have to place orders in the regular "ORDER" section of Young Living once you login. You just have to take into consideration that you will NOT earn credits for free product when you place orders there. For me there has only been one promo that I though may be worth splitting my ER order. (The first time I promoted YL on my FB page I received $1000 in orders, no joke). For me, that month I didn't care to have more than one promo kit…HOWEVER, had it been the month before I would have.
In December the promo item was Frankincense and that is EXPENSIVE. Like $70 our cost. I would have NOT had a problem splitting my order and not receiving the free product credits. You just have to be the judge of that. If money is tight, don't feel like you PERSONALLY have to place an order of 250PV for the free promo….ask your friends if they want in on your order. I offer my friends and family my distributor discount. Sure, I may not be making that 24% by charging retail, but some may only try this way. Again, this is TOTALLY up to you. There are TONS of people who charge retail and do well. So it's up to you. I will share what the monthly promo is each month with you here on the facebook group page. I'll admit, I get giddy the last day of the month because I can't wait to see what the promo will be. 🙂 
***You will always need to keep an eye on your ER order before it ships. If anything is out of stock, they just take that off your order. This could make your PV dip down below what is needed for the promo. Just watch for that.
Can You tell me about Progressence Plus and why there's a cancer warning on it?
Hi,My name is Dan Purser.
I'm an M.D. and I have written several books on wellness and disease prevention issues, including one on progesterone.My preventive medicine practice is in Lindon, Utah (along with the world's best nurse practitioner – Sandy Knowles, CNP, and the best plasticsurgeon in Utah, Kimball Crofts, M.D.Young Living introduced a new progesterone formula at Young Living's 2010 International Convention this summer – it's called ProgessencePlus®. Some of the best minds in medicine helped to formulate thisproduct.Progessence Plus® is what we call a highly micronized bio-identical(human) progesterone in that that is has a natural Vitamin E base with a setof special essential oils like frankincense, copaiba, and sandalwood. The base of essential oils enhance the absorption through the skin and haswonderfully calming benefit as well.
The response and enthusiasm for this product has been phenomenal. As you can imagine, with this tremendous response we've received thousandsof questions.
So this FAQ (frequently asked questions) has been created to help answeras many of those as we can. https://www.facebook.com/groups/182331868609651/283794998463337/?stream_ref=3
Why should we choose Young Living over Health Food Store oils? They're cheaper and it says they're organic.
The oils from Young Living are 100% pure. Nothing added. Nothing taken away. They are not laced with synthetics that are harmful and dangerous, and they are not lab replicated. They're not cut with a carrier oil (unless you purchase a roll-on which has a carrier specifically so you don't have to carry it with you). It's taken directly from the plant. This gives peace of mind that even a 100% organic label from another company can't give me. Additionally, Young Living is the ONLY essential oil company in the world that owns their own farms to grow their crop. Every other company buys their product at some point. Young Living tests and maintains pure, organic, therapeutic grade from the time the seed is put into the ground to the time it's sealed into the bottle.Therapeutic grade oils are almost never sold in retails stores. They might be organic, but they distill it in a way that is cheaper and faster (hence the cheaper price tag) which kills the compounds that make up the molecules; meaning that the healing properties are gone.  So, don't expect healing properties from them.
When oils are distilled at low temp, low pressure the healing properties are preserved, but it takes a lot of time and a lot more money to do it that way. Over 90% of the oils that are sold as "essential" in America are food or fragrance grades and are NOT suitable for healing applications. Young Living oils are safe to apply, diffuse AND ingest… because they are 100% organic. If you see "do not ingest" on the bottle, run in the other direction because you're basically buying it for the smell only. Just like the food industry, "legally" there only has to be 10% of the actual oil in there to be considered 100% peppermint (or whatever oil it is)… which is part of the reason Young Living oils are so great- there are no fillers, additives, etc etc. Truly, you get what you pay for with essential oils.
There's Sodium Benzoate in NingXia Red. Is that safe?
Recently there have been questions regarding the use of Sodium Benzoate as a preservative in the new NingXia Red. Many of these questions stem from past news reports regarding benzene levels in certain carbonated soft drinks. The reports say that it's possible that when ascorbic acid (vitamin C), and sodium benzoate are in the same liquid formula that under certain circumstances benzene may form in these soft drinks. Because NingXia Red contains sodium benzoate, a few people have called with questions. We at Young Living feel like this is a great opportunity to illustrate once again how healthy, clean, and natural NingXia Red is. We remain supremely confident that everyone can, and should, benefit by drinking NingXia Red every day of their life.It is important to note that benzene is derived from petroleum and cannot be obtained solely from sodium benzoate. Sodium benzoate, on the other hand, is created through the natural reaction of benzoic acid and a base material. Benzoic acid, in turn, is originally derived from the resin of the Styrax benzoin plant (also called Onycha in Young Living's 12 Oils of Ancient Scripture Collection).
According to reports, under certain conditions, added ascorbic acid (vitamin C) can possibly react with sodium benzoate to create benzene; it is important to note that NingXia Red does not contain additional added ascorbic acid; thereby eliminating the concern for benzene in NingXia Red.It is also important to note that sodium benzoate is a necessary preservation agent to ensure the safety and freshness of NingXia Red. Since NingXia Red is consumed around the world, it is vital that the product utilize a safe preservative that will ensure the highest quality product possible when it reaches its many destinations. Many countries around the world have tested and consider the preservative safe at levels up to 0.1% in juice products. However, to doubly ensure the safety and efficacy of NingXia Red, Gary Young and Young Living scientists have added significantly lower quantities of sodium benzoate to ensure the safety of the product (about half the amount deemed safe for use by most countries). This amount ensures the quality and safety of the product, regardless of where it is sold throughout the world.
According to the World Health Organization's Concise International Chemical Assessment Document (CICAD), "After oral uptake, benzoic acid and sodium benzoate are rapidly absorbed from the gastrointestinal tract and metabolized in the liver by conjugation with glycine, resulting in the formation of hippuric acid, which is rapidly excreted via the urine." Thus, sodium benzoate does not linger in the body, but is removed in the urine very quickly.It is important to note that in order for sodium benzoate to become a benzene ring, four conditions must be present, yet only one of these conditions is present in NingXia Red, so there is less chance of the sodium benzoate in NingXia Red becoming the cancer-causing benzene ring than for your municipal water changing into the benzene ring. (All four are present in carbonated soft drinks – and all of them also contain sodium benzoate.) Drink your NingXia Red with confidence that you are putting the very best things in your body. (There is less chance of NingXia Red causing an ill effect than water!!!)
Finally, NingXia Red combines the extraordinary wolfberry superfruit with other high-antioxidant fruits and 100% pure essential oils in a powerful, whole-body nutrient infusion. Young Living's Quality Labs ensures the safety and efficacy of NingXia Red so you can rest assured that you are getting the highest quality product each and every time.We trust that this statement addresses any concerns you may have about the use of sodium benzoate to preserve the taste and freshness of NingXia Red. Please feel free to pass along this information to members in your organization who may have the same concern. 
Can you build up an immunity to Essential Oils like medication?
Micro-organisms cannot develop an immunity to therapeutic grade essential oils. For real! This is what makes them so effective as natural antibiotics, disinfectant hand soaps, hand sanitizers and cleansers. And it is also the reason why pharmaceutical companies do not sell them.
Think of it like this: an essential oil is the liquid part of the plant. This fluid moves through the plant very much like lymph moves through our bodies. It serves to protect the plant from microorganisms and insects that want to chew on its tender leaves or bore into its stem.Essential oil is made up of many different types of molecules. The types of molecules and the amounts of each molecule determine the kind of oil. Outside factors influence the amount of each type of molecule in the oil. These factors include soil conditions, temperature, rainfall and the amount of sunlight. As the factors change from day to day, week to week, it effects the amounts of each type of molecule. Hence, no two batches of one kind of essential oil will be exactly the same. They will be very similar, but not identical.
Remembering back to your high school science days, microorganisms can develop a resistance to something over time by modifying their DNA. If they continue to be exposed to the exact same something over and over again, their DNA modifies and it become resistant to that something. Now let's say that 'something' is antibiotics. Where each batch of antibiotics is exactly identical to the next. Which is exactly identical to the next batch. Those little microorganism are going to learn real quick what is coming and they will mutate their DNA so that antibiotic has no effect what-so-ever. This "each batch being identical to the next" is why pharmaceutical companies can obtain patents on their drugs. It is duplicable. They cannot obtain a patent on essential oils because each batch is not identical to the next. It is for that very reason that essential oils are more effective against microorganisms. Do you see the irony here?
I don't know about you, but it doesn't take a rocket scientist to put the pieces together here. On one hand, you have the pharmaceutical companies creating "super antibiotics" to which microorganisms will eventually become resistant. Ultimately this creates "super-bugs." Against which you need stronger antibiotics. Which creates "super-duper bugs". Against which you need stronger anti… oh, never mind. I think you get the picture. For us, it is a no win situation. Bacteria have been around for a lot longer than humans and I guarantee, they will out live us as well. Antibiotics, by the way, kill off all your helpful intestinal bacteria as well, setting you up for a huge fungal infestation and a compromised immune system. Isn't that what we were trying to cure?Or, on the other hand, you have essential oils like clove, cinnamon and rosemary, all found in Young Living Thieves, where each batch is slightly different from the next. Microorganisms cannot develop a resistance to them. They are highly effective, natural antibiotics. And because they are from living plants, they are similar in chemical makeup to our bodies. They work in harmony with our bodies. They do not create microbial upset in our digestive tract and they do not create "super-bugs." They keep microorganisms guessing and that is just all right with me.
Kathi Keville, Mindy Green. 2012. Aromatherapy: A Complete Guide to the Healing Art. Random House LLC
What are Gary Young's Education Credentials?
Young has never claimed any medical degree other than his ND, Doctor of Naturopathy degree, obtained from Bernadean University, where he studied from 1982 – 1985. Bernadean was the only school offering such a degree at that time. However, he has continued to travel the world studying and researching with medical doctors to increase his knowledge base. In 1985, Gary Young received the prestigious Humanitarian Award from State Medical Examiner's office of Baja, California, after opening a natural healing research clinic. Mr. Young was honored for his dedicated and extensive research and treatment of degenerative diseases.During the late 1980s, he studied oncology, anatomy, chemistry, anesthesiology, biochemistry, and hematology with four doctors in Mexico. He traveled to Egypt and studied essential oil chemistry with Dr. Radwan Farag, PhD, dean of the Biochemistry Department at Cairo University, who at that time was the most published authority on essential oils in the world. He also studied essential oil chemistry, absolute extraction and gas chromatography at Anadolu University in Eskisehir, Turkey and also has studied with experts such as J.C. Lapraz, M.D., in France (effects of essential oils on the respiratory system).
Gary Young grew up in Idaho, and at the age of 17, moved to Canada to pursue a career in logging and ranching. His great dream was to carve a life of logging and ranching out of the great Canadian wilderness. His love for the outdoors and living close to nature in the rugged, untamed, mountainous environment was an empowering element of Gary's life.  After a crippling injury in his early adult years that nearly cost him his life, he dedicated his life to researching essential oils and natural ways to combat disease, preserve health, and promote natural and healthy lifestyles. Gary has since earned a degree in nutrition, a doctorate in naturopathy, and has gone on to become one of the foremost authorities on essential oils and their life-enhancing value in the world.  Today, as founder and president of Young Living Essential Oils and The D. Gary Young Foundation, Gary Young travels throughout the world furthering his research, sharing his passion with others, and bringing unique essential oils and humanitarian aid to those in need.
1949 – Gary is born in Salmon, Idaho
1973 – Gary suffers a crippling injury in a logging accident
1982–1988 – Gary studies biochemistry, hematology, anatomy, and chemistry in Mexico.
1985 – He receives his master's degree in nutrition. Gary then starts to earn his doctorate in Naturopathy from Bernadean University. In the same year, he is  introduced to essential oils.
1989 – Gary plants a one-quarter acre farm in Spokane, Washington, and builds his first distiller.
1990-1994 – In France, Gary studies the process of distilling essential oils.
1993 – Young Living is established in Riverton, Utah.
2000 – Gary travels to China to study the Ningxia Wolfberry and its health benefits.
2005 – Gary and his family move to Guayaquil, Ecuador, where Gary purchased a 2,000-plus acres property, the Finca Botanica Aromatica. Gary, his family and  more than 50 Ecuadorians manage the growth of Palo Santo, lemongrass, Ruta graveolens and many more plants.
2009 – Gary and his family return from Ecuador to live in the USA.
When is the Best Time to Take Oils Internally?
by David Stewart, PhD, DNM, IASP
Essential oils that are certified by the FDA as "GRAS" (Generally Regarded As Safe) may be taken orally and swallowed. The "Essential Oils Desk Reference" (EODR) has a list of such oils, Appendix C, page 431. Young Living's booklet, "Essential Oil Users Guide" also has a table denoting which oils are regarded as safe for internal use.
Personally, I take a capsule of clove or Thieves(R) containing 10-12 drops almost every day in order to support my immune system, maintain my health, and add productive years to my life. In so doing, the question arises as to when is the best time to ingest essential oils for maximum benefits.The acid in your stomach can destroy a good portion of any essential oil, even up to 80%. Eating essential oils when your stomach is acid requires taking several times the dose as would be required if your stomach were not acid.
The good news is that your stomach is not always acid. It produces acid only when it needs to do so. For the most part, this is only when you have eaten proteins. This includes meat, fish, nuts, grains, and dairy products. If you eat a meal consisting entirely of raw fruits and vegetables, your stomach does not secrete any acids for these since their natural living enzymes are sufficient for the digestion process.
Therefore, for maximum benefits from minimum dosages of ingested essential oils, take them on an empty stomach before eating protein, or with a fruit or vegetable juice, or with raw fruits or vegetables. Putting them in your Ningxia Red juice is a perfect way to receive them. You can mix the oils with your drinks or foods or swallow them in capsules. In this way, you get the benefit of all of the oil, not just part of it.
As for me, I take mine first thing in the morning as I enjoy my Ningxia Red "start-the-day-right" cocktail.
-What's the story behind Thieves and does it really work?
Here's a great article on the name behind the Thieves products and why it works:Black Death Skeletons have now talked through the careful examination of their DNA, and surprisingly the thieves that had carried off the bodies of the victims survived. Black Death, also known as Bubonic Plague, swept through Europe from 1347 to 1351. It is projected to have been one of the worst epidemics ever known to man, killing somewhere between 75 to 200 million people. That would account for 30 to 50 percent of the population. Sharon DeWitte, a biological anthropologist from the University of South Carolina, called this Bubonic Plague a "selective killer." She studies the social behavior through the remains of skeletons. Ironically, the survivors were thieves. The thieves were ordered by a magistrate to carry off the dead bodies. Since the thieves were not getting sick, the magistrate ordered the thieves to give up their secret or be hanged.The conditions in Medieval times was brutal to live through and the plague hit unannounced. Those who fell prey to this dreadful disease, suffered from fevers, swollen lymph nodes, rashes, vulgar boils, and ultimately vomited blood. The name "Black Death" was given because black spots would form where their flesh was dying.
DeWitte, a study researcher, has long been analyzing bones from three cemeteries in London. The DNA from those bones confirmed that the pathogen was Yersinia pestis bacterium. Studies from before the plague in the 11th and 12th centuries resulted in 464 skeletons. After the plague, 133 skeletons were studied from the 14th through the 16th centuries. Findings indicate that the plague acted as an indiscriminate agent to weed out the very frail and weak. DeWitte's grave-scrubbing research covered a broad sampling of the Medieval population. Those who survived, survived well and lived long, because they were healthier than those who lived prior to the Black Death. DeWitte commented that although the aftermath was devastating, the changes that followed in demography and health were positive. So, those  Black Death skeletons did talk, through DNA and the thieves did survive.
The Journal Proceedings of the National Academy of Sciences published a research article in February, 2014, that the Yersinia pestis bacterium, which caused the plague, wrote itself into the human genomes. DeWitte believes this is cause for future generations to have strengthened immune systems.
Rats were the culprits that carried the fleas that carried the Yersinia pestis, Black Death. It is believed that the origin was in central Asia, and that rats traveled on merchant ships. There were four thieves from Europe who were robbing the dead bodies. Miraculously, they were not getting ill. When the Magistrate noticed this, he demanded to know their secret or they were to be hanged. They chose to share their secret of oils, herbs and spices, and their "secret recipe" became known as "Thieves Oil." It is a blend of five essential oils: clove, lemon, cinnamon,eucalyptus, and rosemary. The thieves rubbed the oil on their hands, ears, and temples.
Weber State University did a study on airborne bacteria in 1997, and found essential oils to be 99.96 percent effective in being anti-viral, anti-bacterial, anti-septic, and anti-fungal. Essential oils that are known to be high in phenols, such as carcarcrol, thymol and terpenes appear to have a strong detrimental effect on bacteria. That notorious group of thieves had knowledge of their trade. They were skilled spice traders and perfumers.  Today, Thieves Oil is known to kill MRSA and gangrene.
Banishing skepticism about the validity of the use of essential oils is growing. Researchers at the University of Manchester, confirmed through clinical trials, that essential oils killed the bacteria known as MRSA, and gangrene, as well as other pathogens. That same university is in pursuit of doing more clinical research. Obtaining funding for the research is difficult since there is no way to patent essential oils, as stated by the University's Faculty of Medicine, Peter Warn. The excitement pointing to the use of the essential oils stems from the fact that when those oils were applied to an assortment of bacterium, fungi and E. coli, they were killed nearly instantly upon contact.
The effectiveness of these oils stems from the fact that the  oils are very complex; unlike pharmaceutical drugs which are simple. bacteria's known to easily outsmart the pharmaceutical drugs; but when introduced to essential oils, the oils are so complex, they outsmart the bacteria. The complexity of the essential oils makes it impossible to duplicate, which is why they cannot be patented. Each crop of plants from which the essential oils are derived have variables from crop to crop. This has to do with seasonal changes in climate and soil.
Current findings do not have any other explanation as to why those clever thieves did not fall prey to that killer pandemic known as Black Death. Perhaps the study from Manchester State University, which confirmed the 99.96 percent effectiveness of the essential oils in destroying bacteria, fungus, and virus, can substantiate and support the knowledge that the thieves had in knowing their trade of perfumes, oils and spices. Again, Black Death skeletons did talk and the thieves survived. In the end, the thieves talked, too.
By Jill Boyer-Adriance
Source:TimeBBC NewsMail OnlineLive ScienceEssential Oil SeekerYahooThe Hippy HomemakerThieves Oil Secret
http://guardianlv.com/2014/05/black-death-skeletons-talk-and-thieves-survived/
–My friend wants to know if she can't ingest oils, why can we?
I was asked to write this by someone just getting started with essential oils who wanted to know about using them by mouth. Lots of people do use them this way. It can be confusing especially if you start reading books or articles that say never take oils by mouth. Others recommend they be used by mouth aggressively if that is most appropriate for a particular situation, assuming one is trained and knowledgeable about how to use them safely and effectively. Who is right?
Well, both of them may be right sometimes. There are valid uses for ingestion of oils. Many physicians who are trained in clinical aromatherapy in France and other countries regularly prescribe oils to be ingested for sometimes serious medical problems, when they know they are the safest and best option for that particular patient. They use aromatograms to test bacterial sensitivity to oils. There's a lot of clinical experience using ingested oils. And there's controversy for a number of reasons. Most important is to know the oils and how to use them and to use only quality oils that are safe, effective and do no harm.
Not all oils are the same high quality that is needed for therapeutic use. Oils on the market that are not intended for that don't necessarily have to be purest or the highest grade. They may warn you on the label they are not for internal use. Even if the label says pure, natural, organic, it may not be. It may be adulterated with toxic chemicals like antifreeze, or other synthetic chemicals to make more profit. The clerk in the health food store most likely believes and will tell you it's OK but how does he/she really know? There is no control over the quality of oils you can get OTC in the US. Far more oils are brokered, imported and sold than are grown.
For example, the US imports far more tons of lavender every year from France than is grown there. There's a study that tested oils on the shelves in US stores around the country, and found that a significant percentage of them are not what they are represented to be. If you don't know whether the oil you are using is safe for internal or even external use, even if it's got the same name as the oil you want to use, and even if it is labeled as pure or organic or whatever, do not use it.  I know and trust Young Living oils. They are the only kind I have ingested. I can't speak for the rest.
I can't tell you to use or not to use oils by mouth. Nor can I give you medical advice here. It is your choice but you need to be informed. It may cause some anxiety if you have never ingested essential oils, and it is important if you decide to use them by mouth that you proceed cautiously and safely, starting with only 1 drop, only with pure oils that are recognized as safe to ingest. Always read the labels and read about the oil first, and follow the directions. Actually we all consume some oils every day if we eat mints, chew gum, or eat food that is flavored for instance with natural flavorings like lemon zest, spices, and herbs.
It would be sad if we could not take them orally when that is the best route for the problem. Ingesting oils is a perfectly valid way to use a number of oils sometimes. Many Young Living oils are designated by the FDA as GRAS, generally recognized as safe for ingestion. The label states "Essential Oil Supplement." I have used them by mouth when I needed quick relief from an asthma attack, or to stop a sore throat, cold or flu in its tracks before it takes hold. It's best to start immediately when you've got the first symptom. One advantage is that unlike antibiotics, using the antimicrobial oils don't have the side effects, bacteria have not become resistant to them (a big problem with antibiotics), and they have not harmed the good bacteria in our gut that are an important part of our immune system.
Dr Kurt Schnaubelt in his book, Healing Intelligence of Essential Oils, has a chapter on ingesting oils. Page 135 is about starting by ingesting lemon oil. He says while it's an entirely harmless exercise for many aromatherapy users, first- time users should start with just 1 drop and see how they feel. He reminds us that essential oils are powerful concentrated messengers from the plant world. He says ingesting lemon oil begins the detox of many xenobiotics (toxic chemicals).
Lemon is a good oil to start with. It has many potential functions. It is antiviral, antibacterial, limonene in it has been shown to regress breast cancer in lab animals, it is calming, antidepressant, can help get rid of gas, is antispasmotic, helps clear phlegm, and is alkalinizing to name a few. Essential oils are by nature multi-potential, can do many different things, and if needed, likely will. I ingest lemon, copaiba and frankincense oils every day in water or in capsules or in Ningxia Red. Lemon oil in water is often used in France for slimming and for detoxification ("spring cleaning"). Young Living makes many products that contain essential oils, including nutritional supplements, Longevity capsules, Sleep Essence and Inner Defense.
Whether you use them orally depends on what you need. If I waited an hour or two before I started using oils by mouth for a potent virus infection I might be too late. You want to stop a virus before it takes hold in the cells and starts multiplying. If that has already happened then using lots of antiviral topical oils might help slow it down, according to Dr Daniel Penoel.
If I want the oils to go to my intestine, swallowing it in a capsule would be best. As a matter of fact, peppermint oil in enteric coated capsules has been studied, approved, and is prescribed by doctors to treat irritable bowel symptoms even in young children effectively and safely without side effects. Oral frankincense has been studied and found as effective as drugs routinely used to treat colitis and Crohn's disease. It may be used for this in some other countries.
Ingesting is not always the best. It depends. If you have a headache and take peppermint by mouth you are missing the most therapeutic effects from inhaling the aroma and applying it topically close to where the pain is. If you want to treat localized pain, rubbing the oils on the pain will get a larger concentration of pain relieving oils absorbed directly where it is needed. You will need a smaller amount.
If you take an oil by mouth, it's going to quickly go to the liver where it will be metabolized and excreted. According to Dr Schnaubelt, "it is advantageous to ingest an essential oil only if the metabolic intermediates produced during elimination create a desired therapeutic effect and safety parameters are favorable." I know that's heavy duty, but if you don't know, let someone help you who has the training and knowledge. And get the Essential Oils Desk Reference and read about each oil you use. You might even want to take some training too. It is fascinating to learn in depth about what the oils can do and how they work.
Sometimes using oils by applying them to the skin or by inhaling them is better than oral, and can be very effective. The oils are readily absorbed through the skin, in minutes they get into our bloodstream just by applying them to the skin. After they do what is needed, they go to the liver and are metabolized and excreted. If we breathe the aroma of oils through the nose, their effect goes directly to the brain and affects our emotions, our hormones, and our physical bodies. Breathing them into the lungs gets them directly into our bloodstream too.
It is wonderful that the plant oils work for us, and that we have the enzymes to metabolize them. I believe they were made for us. Scripture tells us God gave us plants for medicine, and that He instructed Moses how to blend specific essential oils to make the Holy anointing oil as well as the Holy incense that Aaron used to save Israelites from the plague.
Ready to get started with your own essential oils? Order from my store here.
Have questions or looking to speak further about how essential oils can change your life? Book a call with me for a chat about all the goodies. Or if you're simply deciding between two options, shoot me a text: 561-324-9200