Come join a few hours of fun!!! Learn how essential oils can benefit your overall health and wellness NATURALLY! We live in a society riddened with toxic chemicals and processed foods that are slowly killing us. I mean, it's no wonder why CANCER rates are up. However only 5-10% of all Cancer is genetic… SO THAT MEANS 95% of Cancers cases are environmental… IT IS THE JUNK WE ARE BRINGING INTO OUR HOMES, USING ON OUR SKIN; it is controllable.
Young Living essential oils have changed my life DRASTICALLY and I want to be able to change and share my love with as many people as I can. So I ask you for a few hours of your time to just come and listen, enjoy, eat, drink and have fun!
CLICK HERE TO RSVP… OPEN TO NON-YOUNG LIVING MEMBERS
https://www.facebook.com/events/348256655736687/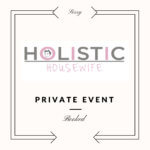 https://holistichousewifeblog.com/event/private-event-salt-lake-city-utah/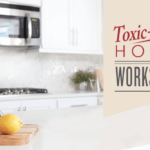 Calling all Loganville, GA residents.
Come join Team Holistic Housewife September 14th @ 7pm for a no fun informative class on the common household toxins. You will learn how these toxins can effect you and your family and hear some interesting statistics on how this is gradually over time effecting our family and children. Disease doesn't happen overnight, and we choose what we bring into our homes.
Please RSVP to HolisticHousewife1@gmail.com or Text 561-324-9200 for the address
https://holistichousewifeblog.com/event/toxic-free-home-class-2/